A fast financial close has many benefits, it enables companies to take faster action on financials and also properly analyze them. We will show you how to close your books in 3 days without sacrificing the integrity of your financials.

Intro: 2min | Demo: 12min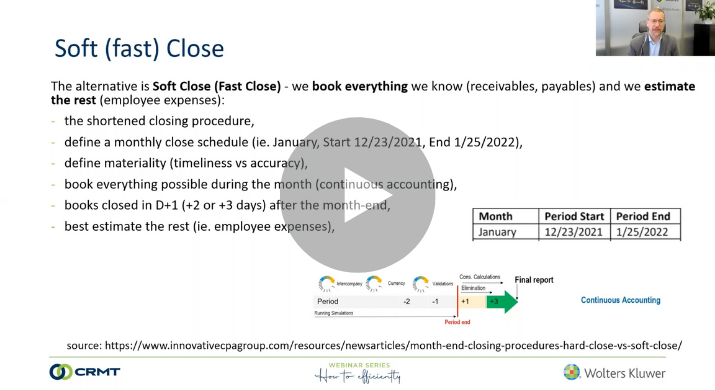 In this webinar you will see you how to just do that in an easy and efficient way.
Previous & Next
Translate Foreign Currencies in Financial Reporting
Many big companies are multinational and are operating in various regions of the world that use different currencies. Therefore, they they must report in t...
read more
Prepare an Optimistic/Pessimistic Annual Budget
When making decisions, decision-makers should assess not only the most likely outcome of a decision but also the outcome that will arise if the worst possible h...
read more