What we do
We are the leading consulting company in the field of system integration and an independent provider of state-of-the-art solutions in the following areas:
Vision & mission
Our mission
Excellent domain knowledge and professional implementation of the best-of-breed solutions for data management, corporate performance management, regulatory compliance and robotic process automation improve the operational efficiency of our customers.
Our vision
To be the first choice for medium and large CEE organizations that want to excel their efficiency of business processes with state-of-the-art solutions.
Management
Matej Petrovčič
Co-Founder and Managing Director
Matej Petrovčič has many years of experience in this field as the chief instructor for data warehouses, data aggregation, business communication, and data science. His in-depth knowledge of project management and efficient project management, as well as special knowledge of implementation of Microstrategy and Informatica data clouds Matej contributes to CRMT's leadership as a top consulting company in this field in Slovenia. Matej has a Master of Science degree in Business Informatics from the Faculty of Organizational Sciences in Maribor.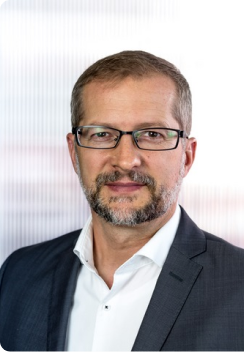 Daniel Potočnik
Co-Founder and CFO
Daniel Potočnik is an experienced consultant and manager with many years of experience in information technology, business process management, change management, and designing corporate strategies. He is a graduate of information science at the Faculty of Organizational Sciences of the University of Maribor.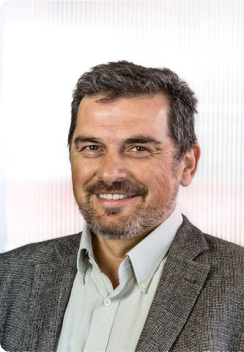 Slavko Kastelic
Co-Founder and Director of Sales & Marketing
Slavko Kastelic has over 25 years of experience in managing business efficiency and the development of technological solutions in the fields of big data, business intelligence, data warehousing, and data integration. With his in-depth knowledge and outstanding interest in new technologies, it is his role to bring to CRMT the most advanced and innovative technology solutions that are currently available on the market. Slavko has a masters degree in cybernetics at the Faculty of Mechanical Engineering and is a graduate of industrial electronics at the Faculty of Electrical Engineering, University of Ljubljana.

Meet the team
We are always on the look for talented individuals to join our team of young professionals. Be sure to checkout our open positions, and if you are a student – don't miss out on our yearly internships called 'Bootcamp'