Wolters Kluwer is a global leader in information services and solutions for professionals in the health, tax and accounting, risk and compliance, finance and legal sectors.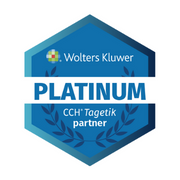 ---
Companies trust Wolter Kluwer's corporate performance management software to lower Total Cost of Ownership (TCO). Their corporate budgeting software streamlines and modernizes budgeting and planning processes, shortening close and consolidation cycles. Their corporate finance software and corporate management software solutions also enable automated reporting, analytics, and disclosure reporting from a single source. Available from the cloud for more cost savings and flexibility.
Wolters Kluwer offers the first cloud-based enterprise business management solution that combines all financial and operational processes in a single automated platform.
In addition, Wolter's Kluwer also provides financial intelligence and reporting. It automatically captures data from various information systems and various business processes. Precisely because of this, the solution provides accurate information, without which companies cannot make the right decisions.
Wolters Kluwer offers support for the following financial processes:
Financial planning
Financial reporting
Regulatory reporting
o Solvency II
o IFRS 9
o IFRS 15
o IFRS 16
o IFRS 17
CRMT has been a regional sales and implementation partner for Wolters Kluwer solutions since 2008.