iXBRL disclosure tagging workflow to meet ESEF mandated by ESMA
ESEF ESMA Reporting is required from January 1st, 2021. All European public companies need to create HTML-based annual reports with iXBRL (inline XBRL) tagging. European Securities and Markets Authority (ESMA) mandated the regulation to meet the European Single Electronic Format (ESEF).
Update of ESEF was published in 2021 and came into effect 27.03.2022. It includes three major changes:
rent concessions due to Covid-19,
the IBOR transition,
and changes to insurance contracts
ESEF should be human and machine readable, should increase handling speed, reduces errors, and permits automatic information check. ESEF ESMA Reporting compliance requires to tag each piece of financial information with a label that identifies it in terms of standard accounting or tax concepts.
Organisation have to prepare all annual reports after 2020 according to ESEF ESMA reporting standard. The process might sound complicated, however it does not need to be.
Our solutions either from CCH Tagetik or Corefiling, allows you to take your annual financial statement, and as a result easily map & tag it according to the ESEF taxonomy, and publish it. ESEF ESMA software provides and identifying tag to each individual item of business data, subsequently the more statements you tag, the shorter the process will become. The previous year's tagging will also form the basis for the next year so things will get easier and quicker. The tagging is straightforward with an obvious one-to-one match between financial line items and tags in the report.
The mandatory information that needs to be tagged in the first submission is:
Balance sheet
Profit and loss
Net equity variations
ESEF ESMA Reporting Disclosure Workflow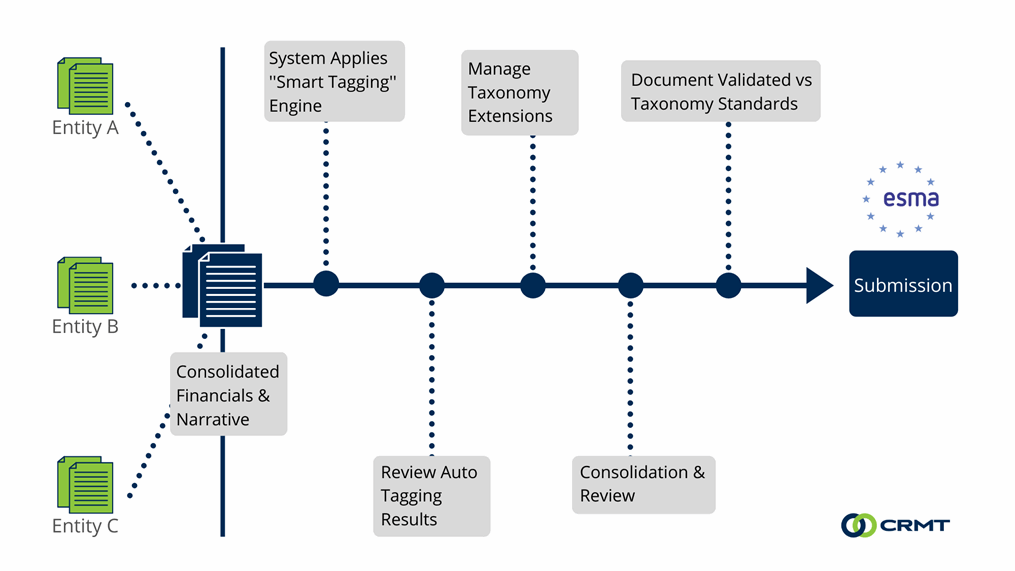 Key Features of our iXBRL Software Solution
Key features of solutions are:
The world's fastest filer preparation tool
Full compliance with technical and regulatory standards
Easy extraction of regulatory data from existing systems
Conversion of company accounts to iXBRL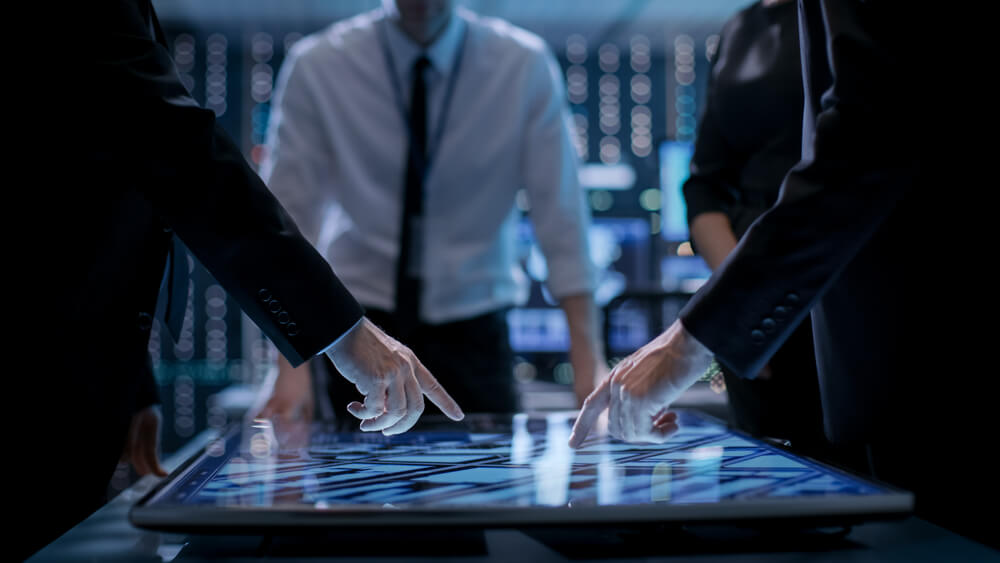 iXBRL solution leaflet
A simple and cost-efficient iXBRL creation software
For any company with reporting requirements in iXBRL.
Technologies

Corefiling
In its 20-year history, CoreFiling has contributed more to the development & promotion of XBLR standards than any other organization.
Explore other resources
CRMT Becomes Wolters Kluwer PLATINUM Partner
We are proud to announce that CRMT is now a Wolters Kluwer PLATINUM partner. Over the many years of collaboration, we have proven our strong, experienced CCH ...
Read more
CRMT partners with CoreFiling to provide solution for ESMA's European Single Electronic Format (ESEF)
CRMT d.o.o. one of the leading consulting companies for system integration in the Central Eastern Europe region partners with Corefiling to provide a solut...
Read more