Vision & mission
Our vision
To be the first choice for medium and large CEE organizations that want to excel their efficiency of business processes with state-of-the-art solutions.
Our mission
Excellent domain knowledge and professional implementation of the best-of-breed solutions for data management, business performance management and regulatory reporting improve the operational efficiency of our customers.
CRMT Internship
Bootcamp
Every year we organise student internships called 'Bootcamp'. These internships were created to introduce students to our work, solutions we work with, our team and offices. The students attend lectures, do practical (home)work, and for the grand finale, we do a series of interviews to determine if we are a good fit and assign them a project to start working on.
Teambuilding
Laser tag
There was blood, sweat but no tears on our team-building in the autumn of 2019.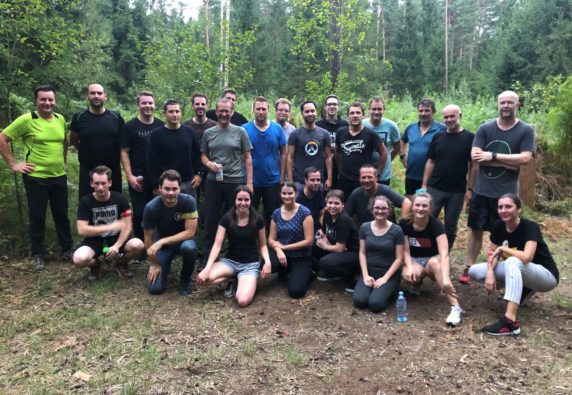 No positions available at this time
At the moment we don't have any employment opportunities. However fortune favors the bold right? Say hello and send us your CV at zaposlitev@crmt.com, perhaps we can open a new position just for your special talents.