Drive your Corporate Performance Management (CPM) with faster decisions based on better information. Enable digital transformation and simplify financial closure and consolidation, regulatory compliance and planning.
Efficiency management: Efficiency management is becoming more and more important in today's competitive environment, as it provides a better market position for the company.
Right software solution: The fastest way to increase efficiency is to introduce the right software solution that connects several business areas, analyzes them and connects them as a whole.
Experienced consultants: Our consultants have great experience in CPM including business analytics, optimization and automation of business processes, thus can enable your business time and resources savings. Consequently, your company can focus on other strategic goals.
Beyond corporate performance management
Leader in the industry
Technologies
Explore other resources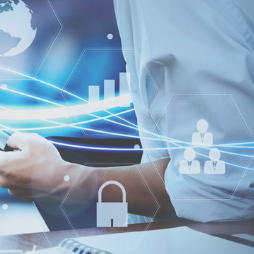 Business planning is also undergoing a radical transformation
The processes of planning and budgeting or financial business planning have transformed from a simple mathematical task to real art. Today, financial planning i...
read more
Cash Flow Planning
Monitoring the Cash Flow Using the Direct Method Cash flow planning is a concept that every business owner or CFO needs to know. It includes looking at a compa...
read more