Robotiq.ai is an enterprise-grade RPA platform that is built on the latest technologies and comes with technical innovations such as deep learning and chatbot. it also includes many features and best practices that come from our experience from working on various RPA projects.
---
One of the major characteristics of this platform is the simplicity of development which is implemented in the web process designer. the platform can be deployed on-premise, in hybrid model or in cloud.
The team behind robotiq.ai consists of experienced developers and RPA consultants. They have successfully delivered numerous projects in various industries.
Leaders in their industry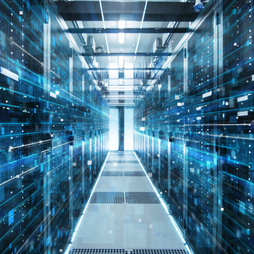 Robotiq.ai breaks new ground with its approach to customers
Robotic Process Automation (RPA) is currently the fastest-growing market in the world of business software, as companies are looking for ways to do business faster, more accurately, and, in short, better. However, they are increasingly looking towards (really) advanced automation solutions, also in the field of human resources. This is where RPA technology comes into play. A software robot can replicate in practice everything a human does on a computer. The higher the repetition rate(s), the more efficient and profitable the business process automation will be.
Learn more