In today's data-driven world, effective BI governance is the linchpin for ensuring data accuracy, security, and compliance. Watch the recording of our webinar that delves into the critical aspects of BI governance and discover how MicroStrategy can be your trusted ally in this journey.
Are you ready to take your business intelligence (BI) to the next level by mastering BI governance? Explore the strategies, insights, and best practices in BI governance with our experts and guest speakers from MicroStrategy, in the 2nd installment of our "How to Get Smart" Webinar Series!
BI Governance Insights
Gain expert insights into the world of BI governance, including best practices, strategies, and real-world examples.
MicroStrategy's Role
Explore how MicroStrategy's cutting-edge BI tools can enhance your governance framework, ensuring data quality and compliance.
Industry Experts
Learn from renowned industry experts and guest speakers from MicroStrategy who will share their knowledge and experiences.
---
Agenda Highlights:
Understanding BI Governance: Get a comprehensive overview of BI governance, its importance, and the challenges it addresses.
Leveraging MicroStrategy: Discover how MicroStrategy's BI platform can empower your organization with robust governance capabilities.
Interactive Q&A: Engage with our experts and guest speakers during a live Q&A session.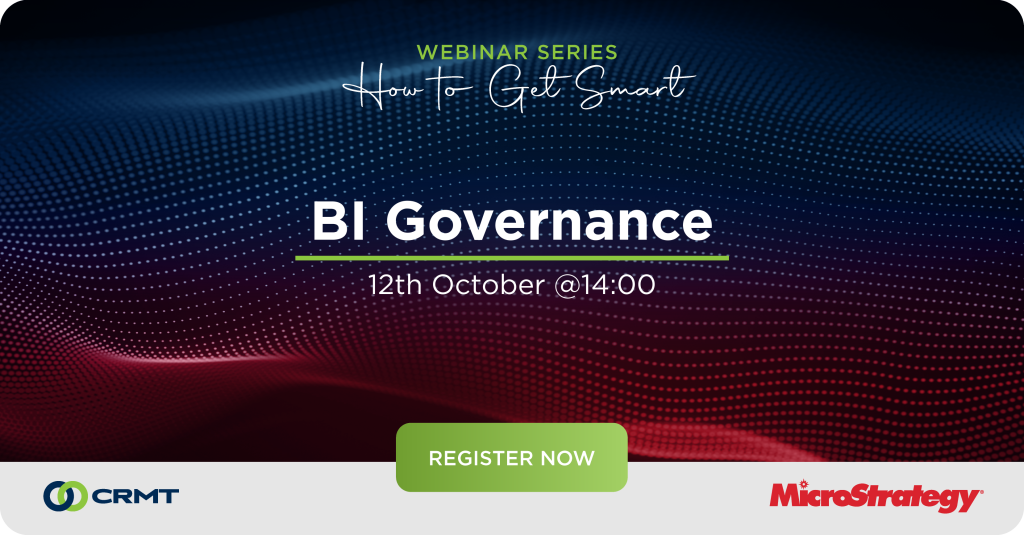 Don't miss this opportunity to elevate your BI governance knowledge and discover how MicroStrategy can strengthen your governance framework. Watch the recording that will empower you with the tools and strategies needed for effective BI governance.
---
Partners involved