Join us for at our 1st 20-minute Webinar and unlock the power of Embedded Analytics with MicroStrategy.
Discover the transformative potential of Embedded Analytics with MicroStrategy at the first instalment of our "How to Get Smart" Webinar Series!
Unleash the Future of Business Intelligence! In today's fast-paced business landscape, data holds the key to success. The ability to harness the power of data in real-time and embed actionable insights directly into your applications is a game-changer.
Unlock Data Excellence
Learn how to seamlessly integrate business intelligence into your applications, enabling your teams to make informed decisions instantly.
Drive Innovation
Explore how MicroStrategy, a leading Embedded Analytics tool, can empower your organization to stay ahead of the competition by leveraging data as a strategic asset.
Maximize ROI
Discover the cost-effective and efficient ways to deploy embedded analytics solutions, ensuring your investment pays off.
---
Agenda Highlights:
Introduction to Embedded Analytics: Gain a comprehensive understanding of what embedded analytics is and why it's crucial for modern businesses.
Real-world Case Studies: Hear from industry experts and organizations that have achieved remarkable results with embedded analytics.
Live Demos: Witness the power of MicroStrategy in action through live demonstrations and interactive sessions.
Networking Opportunities: Connect with like-minded professionals, industry leaders, and MicroStrategy experts to expand your network and share insights.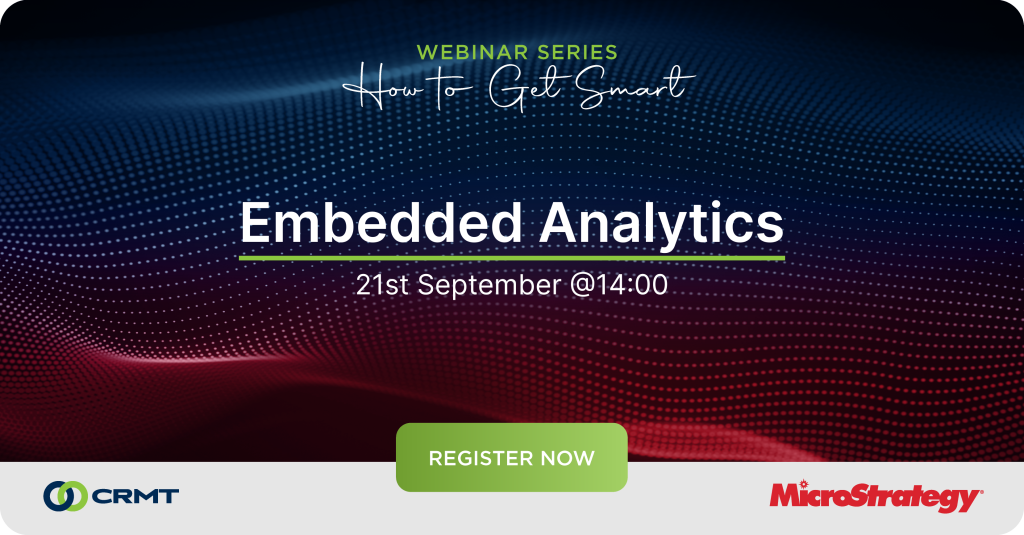 ---
Reserve Your Spot Today!
Don't miss this opportunity to discover how Embedded Analytics with MicroStrategy can take your business intelligence to the next level. Secure your spot now and join us for a data-driven journey that will transform the way you do business.
Stay tuned for more event updates, speaker announcements, and registration details. Follow us on social media and sign up for our newsletter to ensure you receive the latest event news and exclusive insights.
---
Partners involved