Quality data is the epitome of every decision in a data-driven company. During the pandemics, companies across the globe realized they face challenges in this key area. Many have decided to make it top priority to get better and healthier data. The workshop "Trusted Customer Data With Less Effort" was intended for all employees like business analysts, data stewards, IT engineers and business users collaborate to improve data quality and trust.
We hosted a free, one-of-a-kind interactive workshop for everyone, who works with data, both business and technical users.
---
Trusted Customer Data With Less Effort

This workshop was all about your customer data and their user experience. Every companies customer base needs to updated regularly to ensure customers satisfaction. People across different departments must work together to ensure the data is correct.

This is why we dedicated this workshop to give quality data to:
Customer support specialists – who are your direct contact with the clients
Business Analysts – ensuring the customer data is complete
Data Engineers – operationalise data flows and automate matching process
Data Stewards – manually data review and manual data merging tasks
IT engineers – share it with your employees
But don't worry, you haven't missed out on anything. If you wish to do the workshop on your own please register so we can arrange for you to gain access to the environment.
---
What Attendees Got From The Workshop:


How you can take raw data and make it analytics-ready
Compose reusable pipelines to extract and transform data from any source
Design pipelines in batch or streaming with an easy, visual UI
One platform for Data Engineers, Stewards and IT support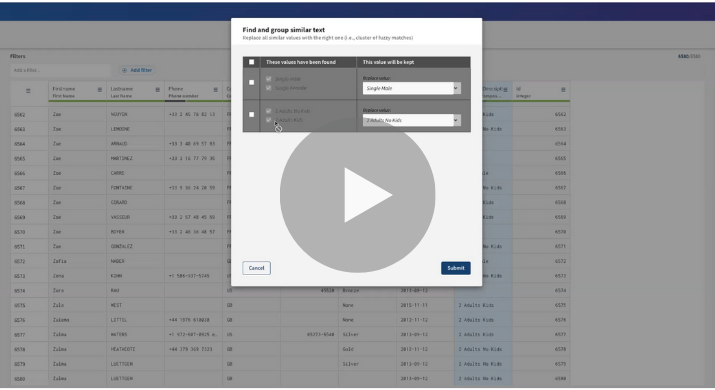 Note: All participants also got access to the Talend Workshop environment.
---
Partners involved

"*" indicates required fields