Exasol doesn't only shine in laboratories where it is proved the performance supremacy but also in real life, where customers gave them the highest scores. That is why 100% of customers would recommend Exasol
BARC, has conducted a Data Management Survey 20 where Exasol achieved 18 top-rankings and 4 leading positions in two peer groups. Therefore it completely dominated all other peers like Snowflake, SAP Hana, and others.
Timm Grosser from BARC said: "Exasol achieved truly remarkable results in the Data Management Survey 2020 with 18 top rankings. Users gave Exasol the highest possible score for two crucial criteria when it comes to data platforms: 'performance' and 'platform reliability'. In today's world, users need reliable and fast data for their operational and analytical processes. Similarly, the stability and performance of a data platform, even under pressure and high demand, are business-critical. Exasol has ranked impressively well in all the key areas and 100% of customers would recommend Exasol its high-performance analytics database to others."
Twelve products were grouped into six peer groups to make them more comparable. Exasol database was evaluated in both the Analytical Database Products peer group and the Data Warehouse Technologies. BARC research used twelve KPIs to compare peer groups.
In both peer groups, the Exasol database was ranked top in the following categories:
Time to market;
Innovation power;
Performance;
Platform reliability;
Support quality;
Breadth of supported use cases;
Product satisfaction;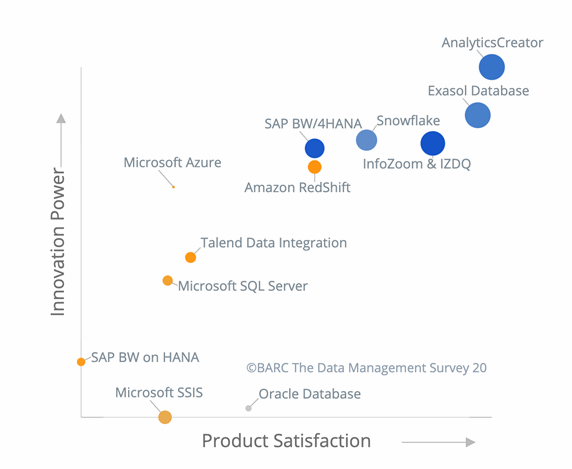 Satisfied customers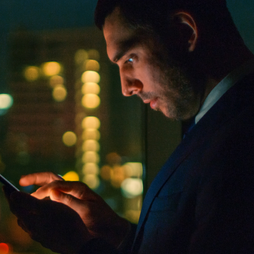 Case Study: Telekom Slovenije
Telekom Slovenije had been using analytical solutions for more than a decade but new data sources and demands from business users proved challenging for the exi...
read more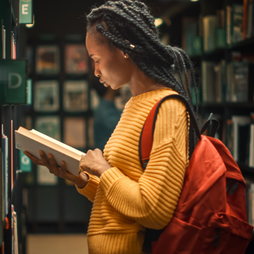 Case Study: Mladinska knjiga
The company set out to deploy a data warehouse and introduce business analytics into its business in 2010. Over recent years, the amount of data the company ha...
read more