University of Maribor
Faculty of Economics and Business
Industry: Education
Established: 1959
Number of employees: 1800
Website: www.epf.um.si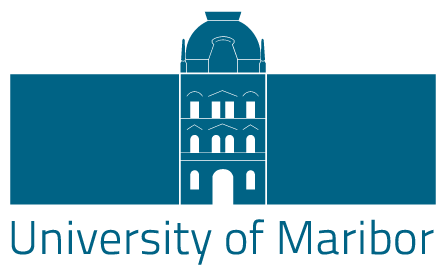 Our students learn how to use data to create competitive advantage and improve the line of business.

Igor Perko, Assistant professor, Faculty of Economics and Business
The Faculty of Economics and Business (FEB), University of Maribor is the second largest business-oriented faculty in Slovenia. From its foundation, more than 30.000 students graduated here, hence acquiring multiple professional and scientific titles. The faculty is known as an excellent research-oriented and globally connected school of economics and business, which delivers state of the art internationally comparable study programs to students. As a result, FEB is AACSB, ECBE and ACBSP accredited enabling its students to be involved in business tasks across the European Union and globally.
Preparing students for real-life business environments

At the FEB, the staff is aiming to link education with the wishes and needs of the economy. As many companies are increasingly appreciating the data at their disposal, there are several needs for data and business experts. Especially in the e-business department, practical work with state of the art ERP, CRM, BI, and other business software solutions is at the core of the learning process.
"You can teach theory, but students learn from example.", says Igor Perko, assistant professor at Faculty of Economics and Business, and adds: "We are working hand in hand with local and global partners, such as CRMT, d. o. o. and Microstrategy focuses on issues that provide a value-add for companies. It is their long-term commitment that helps our students to experience the reality."
"If you only store data, you basically have a data cemetery. Data should be actively used to provide added value", explains Igor., "Students learn how to accurately collect and process different data, perform analytics and look for added value in the data. When they have completed their education, students know all the key business functions, processes, tasks and know how to use different tools to extract value from data. We also teach teamwork as we want to make sure the students can work in groups. Our education plan is tailored to real-life business situations and environments,".
Giving the students the best tools for the job

The Faculty of Economics and Business has a long tradition of actively using MicroStrategy products in its bachelor and masters studies. The two entities have been working hand-in-hand since 2005 when MicroStrategy tools were first introduced to students. Since then more than 200 master and over 500 graduate students have used MicroStrategy to design Business Intelligence systems. Thanks to MicroStrategy solutions capabilities and the local partner CRMT support, students learn how to use business intelligence in practice. The intuitive browser-based user interface, the simple and effective data visualization tools, the predefined report examples, the embedded advanced BI functionalities, and vast tutorial dataset enable the creation of near real-life business scenarios.
The students experience a decision process based on data that goes well beyond simply learning software functionalities. The educational program invokes students in a role-playing game where they learn how to assess a particular business situation, plan appropriate activities and discuss the viability of their proposals with their peers.
During the learning process students work with a wide range of web-based MicroStrategy products.
Playing out business scenarios is fun and insightful

Playing out different business scenarios is the most enjoyable part of the curricula, where student teams try to argue their business proposals. Students use MicroStrategy to cope with the cooperation and/or competition situations and learn how to use data for successful communication in the business environment. To make the experience playful, a potent tool that delivers the complexity of the business environment in a simple, intuitive form is required – and found in Microstrategy solutions.
"Even though MicroStrategy performs perfectly, we are really looking forward to experience the new Insights with our students as it will enable them to deliver discoveries even faster and easier", concluded Perko.
These are some student statements about their experience with MicroStrategy solutions:
"Using Microstrategy I learned how to find, read and communicate business facts that matter. It is a pleasure to try out things that actually work."
Valentina Bokša, graduate student
"The work with MicroStrategy solutions was very interesting because of all the possible information we could explore so easily. It would be great to deepen the international academic cooperation on that."
Matic Kocbek, graduate student
"As an economist, I expect tools to support me in what I do: boost sales, reduce costs and optimize processes – MicroStrategy delivers just that."
Bernarda Kores, graduate student
For more information, feel free to contact us at info@crmt.com.