With mandatory ESG reporting fast approaching, we decided to publish our ESG reporting guide. Heres a quick look at what this blog has to offer.
An ESG report makes companies more transparent about environmental, social and governance (ESG) impacts. Even though ESG reporting sounds very straightforward, the regulations still don't have their final form and are still maturing, which can cause some chaos.
It's an interdepartmental process that relies heavily on financial processes to meet end goals, like improving business practices, gaining positive favor with investors, and complying with regulatory rules.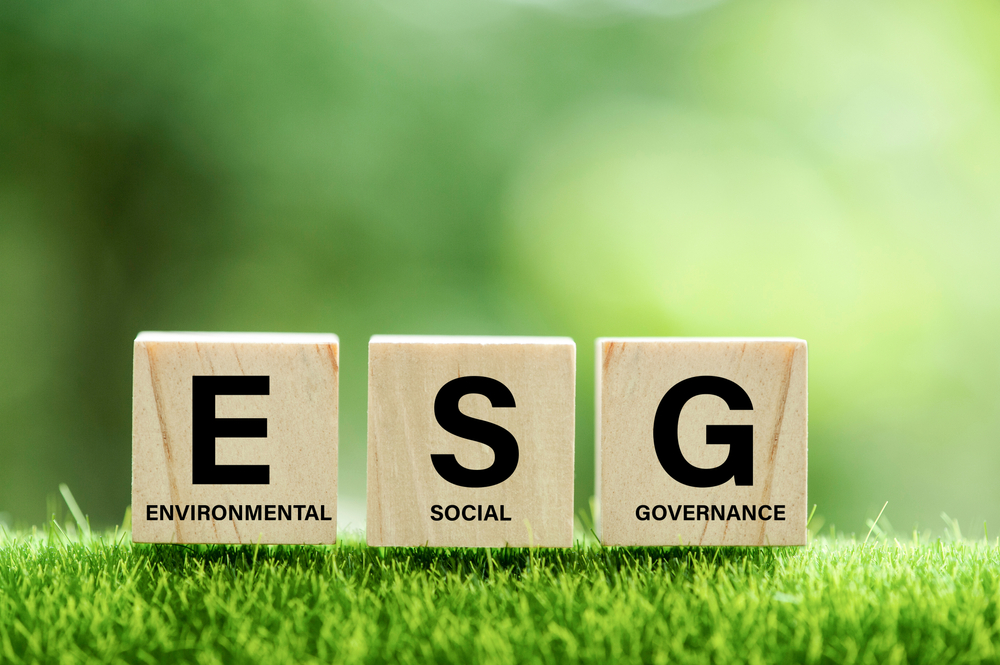 Importance of ESG for Organizations
Compliance
Emerging ESG regulations and frameworks require changes to data collection, consolidation, disclosure management, and planning processes.
Reputation
ESG performance influences your reputation among investors, consumers, the market, banks, and regulators. ESG reputations now impact investing decisions, access to financing, and stock prices.
Risk
ESG factors, like climate change, represent material risks that can impact the viability of your company.
Impact
By monitoring ESG KPIs and understanding how ESG performance connects to operations and finance, you can optimize ESG initiatives and do better for the planet and its people.
Performance
ESG can positively or negatively impact your bottom line. Solid ESG performance management can enable you to identify business opportunities, underperforming projects, and areas of investment or divestment.
Challenges
1. Complex data collection and processing
Most companies struggle to keep their data all in one place, which complicates data collection, formatting, and the ability to assess ESG impacts on financial performance.
2. Evolving reporting requirements, frameworks, and regulations
As standard boards and regulators release formal sustainability requirements, the frameworks organizations use to disclose ESG information may be very different in a short time.
3. Corporate risk exposure
Ineffective ESG reporting can impact ESG ratings and access to financing and can also affect a company's reputation. Currently, most organizations don't have the processes in place to mitigate or anticipate the vast array of ESG risks.
With those problems in mind, let's see how a software can unburden your organization.
The Benefits of a Software Solution
Data management
ESG information is often scattered around organizations in siloed systems and spreadsheets. As such, aggregating ESG data from far-off people and applications can be time-consuming and erroneous. A software can save you time and ensure accuracy by automatically collecting and formatting data, and providing mechanisms to standardize instances of manual entry, like data entry forms.
Stay in line with changing frameworks
As investor demand for ESG reporting data reaches a fever pitch, regulatory bodies will respond accordingly by issuing new requirements and updating immature frameworks. Software removes the burden of compliance by adjusting consolidation, templates, and calculations so they're in line with changes. The software handles the reporting updates, so you focus on making your ESG initiatives successful.
Keep tabs on performance and risks
How can you tell if you'll hit your targets? Many ESG initiatives are spearheaded by a specific department or line of business, which complicates KPI monitoring. A software can provide you with the automation to monitor and respond to real-time ESG KPIs, empowering you to act if you're falling behind.
Ensure trust
The overarching goal of ESG reporting is to safeguard your reputation by serving the greater good. Not just having ethics but being known as ethical. At the core of good reporting is data integrity. The software ensures you're using accurate information that's traceable and auditable.
Analyze opportunities
ESG shouldn't just be about investor relations. A software can enable you to leverage ESG data as a source of business insights for investment, divestment, competitive opportunity, and cost management
How We Can Help
CRMT has been CCH Tagetik's partner for 10+ years and can help you implement solutions seamlessly into your current IT environment. Finding a solution that adapts to the changing ESG standards isn't as easy as it might seem, but CCH Tagetik ESG & Sustainability Performance Management solution has got you covered.
---
Meet evolving compliance requirements with a configurable prepackaged solution
CCH Tagetik ESG & Sustainability Performance Management is a pre-built application with calculations, data models, templates, dashboards, and reports that are compliant with multiple standards and frameworks, including the EU Taxonomy, GRI, and SASB.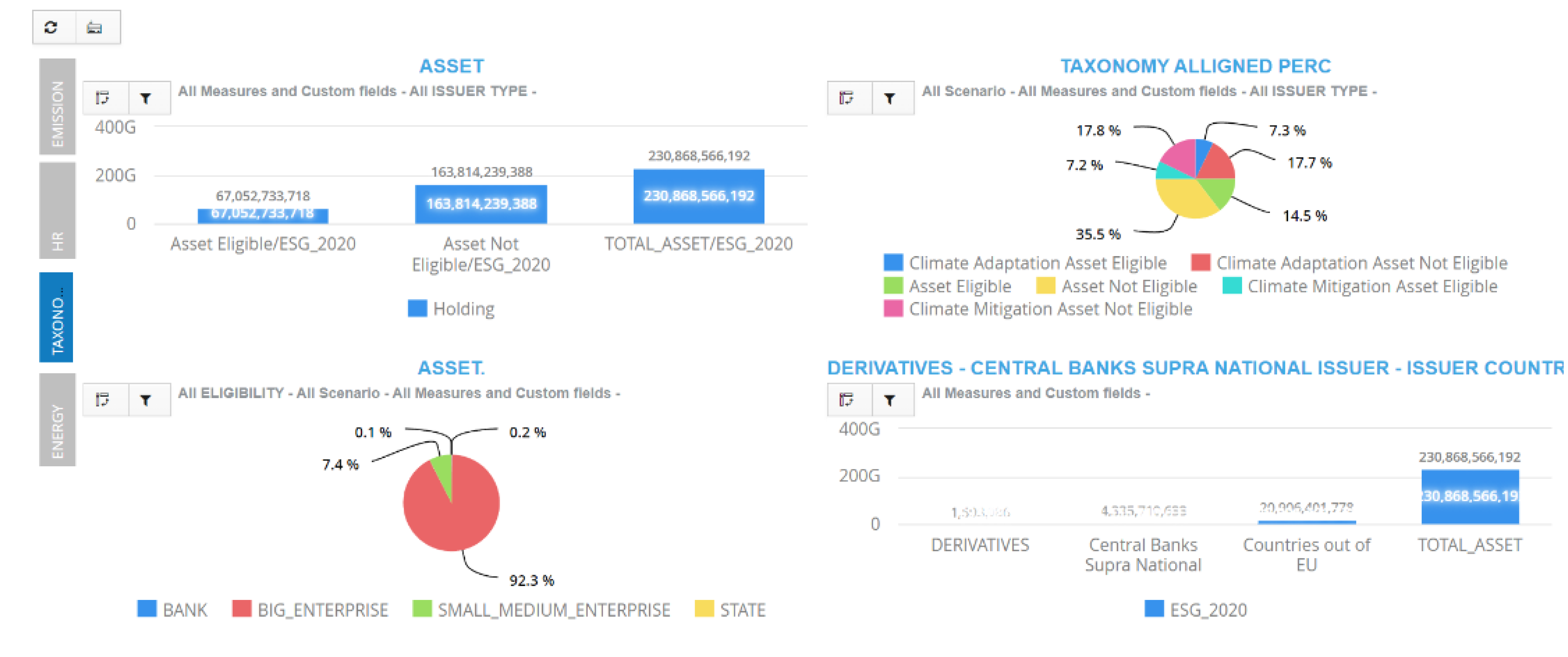 At the same time, the solution is completely adaptable. Your ESG reporting workflow includes a pre-configured framework for data collection, data quality, KPI calculation, taxonomy, disclosure, reporting, and a KPI dashboard, each of which you can adjust to meet your needs — no IT intervention necessary. For companies that disclose ESG performance within annual reports, the solution provides disclosure templates for ESG performance that automatically update with the latest information.
---
Manage ESG data and see the true impacts of ESG initiatives
Since ESG reporting requires different departments to collect their data, it can be hard to get the full picture.

CCH Tagetik ESG & Sustainability breaks down data barriers by bringing ESG data together in a single platform. The solution gives you access to the bigger picture by showing you how ESG data, operational plans, and financial outcomes interact. The solution updates templates with data formatted in compliance with the standard of your choice. You're also equipped to run scenario analysis. You can see the ripple effect of an ESG decision on financial statements, departmental plans, business strategy and your ESG score, or create forecasts to showcase the long-term benefits of an ESG initiative.
---
Set ESG KPIs — and exceed expectations
To optimize your organization's ESG impact, you need to know what's achievable, track your progress, and understand the impacts of ESG on your bottom line.
The solution gives you the power to monitor and manage ESG performance with intuitive charts, controls, and KPI dashboards. It also includes pre-built reporting templates that help you define, measure, and estimate your ESG score and set sustainability goals. To ensure ESG performance is transparent and accurate, the solution also provides you with a robust set of collaboration tools, including a process workflow that automates approvals, submissions, and data aggregation.

Want to prepare for the inevitable? Schedule a meeting with our team
"*" indicates required fields
Embracing ESG Reporting: Redefining Corporate Excellence
In today's business world, ESG reporting has become extremely important. All companies are part of a value chain that includes customers, suppliers, and m...
read more