What-if scenario planning is exactly what it sounds like. It is a tool for assessing the impact of possible future events on the company's business and results.
All business plans deal with the future which includes a lot of uncertainty. It is important to embrace these uncertainties and incorporate them into the plan.

What-if scenario planning and analysis is a technique where you can prepare and evaluate likely scenarios with different assumptions in mind.

Intro: 2min | Demo: 12min)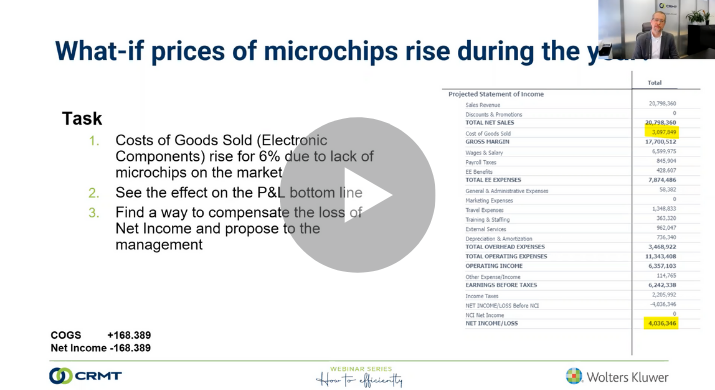 What if scenario planning and analysis demo is a part of short 15-min "How To Efficiently…" demos about various Planning & Budgeting process in the organisations.
Our Partner and CFO Daniel Potočnik explained how to easily and efficiently play around with numbers in what-if planning. He created and compared different scenarios, so you can be prepared for the challenges that might arise during economic changes.
Next...
Creating a Rolling Forecast
An accurate forecast is crucial when the supply of raw materials and products and their prices change completely chaotically. With rolling forecasts instead of ...
read more