An accurate forecast is crucial when the supply of raw materials and products and their prices change completely chaotically. With rolling forecasts instead of traditional budgeting you will be able to increase accuracy and agility where you will be able to make quick responses to market conditions rather than accumulate mistakes until the next budget , which allows you to respond better to time-sensitive decisions.

Intro: 2min | Demo: 12min)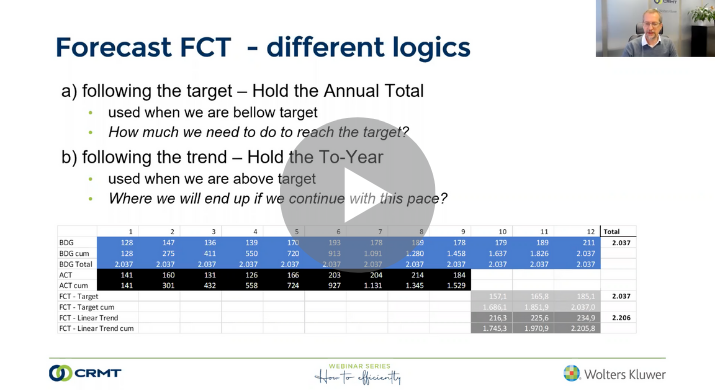 Rolling Forecast is an important part of Planning & Budgeting process in the organisations.
Our partner and CFO Daniel Potočnik explained what is a difference between budgeting and rolling forecast. He continued with describing how easy and efficiently prepare a rolling forecast itself.
Previous & Next
What-if Scenario Planning And Analysis
What-if scenario planning is exactly what it sounds like. It is a tool for assessing the impact of possible future events on the company's business and re...
Watch Demo
Step-Down Cost Allocation in Multiple Steps
Proper cost allocation from the cost center (ie. Administration where costs incur) to a profit center (ie. Sales where profit is being generated) is an importan...
Watch Demo