Analytics & Business Intelligence platforms are an indispensable asset of every data-driven company. Most organizations have been using BI tools for decision support for many years. However, many of them are now discovering weaknesses in their BI platforms. This applies both to solutions that have been in use for many years as well as to those that have only recently been implemented. So, what's the solution to this?
If you're dealing with:
a multitude of reports, dashboards, etc.
a large number of users who do not have access to analytical data
several different BI tools that give you different results and therefore none can be trusted…
.. then you have to watch the video recording of our webinar ! See why customers are switching from their current BI solutions to MicroStrategy and tune in for SIJ Group and Crate & Barrel customer story.
Some reasons why opt for MicroStrategy:
#1 in Enterprise Analytics
No product sunsetting
Exceptional migration support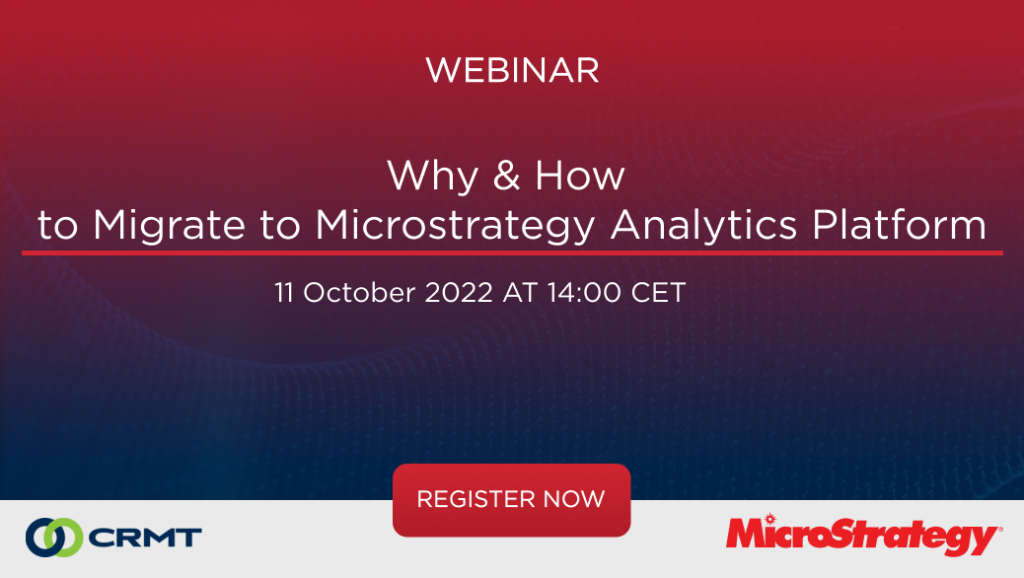 ---
Agenda of the Webinar
14.00 – 14.15: Introduction & Challenges
14.15 – 14.45: Why MicroStrategy is best for Enterprise Analytics
14.45 – 15.15: Crate&Barrel, SIJ group | Migration to MicroStrategy

15.15 – 15.20: Q&A with guest speakers

Here's what you can expect:
✓ Modern Enterprise Analytics
✓ Best practices
✓ Enterprise Scale and Military-grade Security
---
Partners involved