27.3.2022 je pričela veljati posodobitev ESEF ESMA taksonomije, ki se skladno z Uredbo Komisije (EU) 2022/352 uporablja od 1.1.2022 za računovodske izkaze za poslovna leta, ki se začnejo 1. 1. 2022 ali pozneje. Ne glede na to, pa imajo izdajatelji možnost uporabljati posodobljeno 2021 ESEF taksonomijo že za poslovna leta, ki se začnejo 1. 1. 2021 ali pozneje.
Zadnje spremembe vključujejo sledeče posodobitve MSRP:
koncesije za najemnine zaradi Covid-19,
prehod na IBOR in
spremembe zavarovalnih pogodb.
Taksonomija 2021 vključuje tudi dve posodobitvi MSRP, ki zajemata splošne izboljšave taksonomije za podporo kvalitetnemu označevanju, kot tudi nove običajne prakse poročanja, ki so jih zaznali pri analizah več kot 400 digitalnih računovodskih izkazov. Spremebe se nanašajo na informacije v primarnih računovodskih izkazih, in razkritja o zaslužkih zaposlenih. Skupno je bilo taksonomiji MSRP dodanih več kot 100 oznak.
Podjetjem zavezanim za poročanje priporočamo, da se na spremembe pripravijo pravočasno.
V primeru, da vam vaša obstoječa rešitev ne omogoča enostavnega spreminjanja nastavitev ali pa ste poročanje opravili ročno, pa predlagamo, da razmislite o menjavi, s katero boste na enostaven način obvladovali tudi vse prihodnje (pričakovane) spremembe in dopolnitve.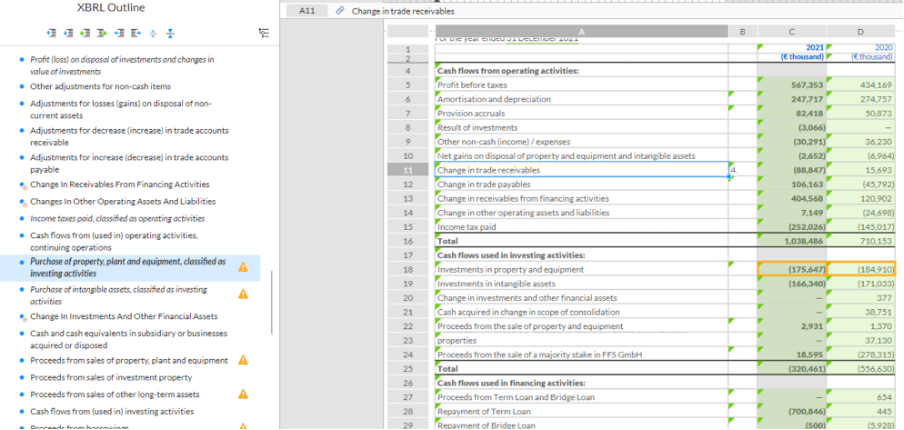 V CRMT-ju sodelujemo na tem področju z dvemi dobavitelji programske opreme: Corefiling in Walter Kluwers. Katera rešitev je primernejša za vaše okolje, pa ugotovimo na skupnem uvodnem sestanku.
Zato vas vabimo, da si že danes rezervirate termin z našimi strokovnjaki.
CRMT partners with CoreFiling to provide solution for ESMA's European Single Electronic Format (ESEF)
CRMT d.o.o. one of the leading consulting companies for system integration in the Central Eastern Europe region partners with Corefiling to provide a solut...
read more
CRMT Becomes Wolters Kluwer PLATINUM Partner
We are proud to announce that CRMT is now a Wolters Kluwer PLATINUM partner. Over the many years of collaboration, we have proven our strong, experienced CCH ...
read more