Most businesses today base their decision on data. Doing so reduces the risk of non-beneficial decisions and produces more success for the company. But what happens when the data used to make those decisions is not trustworthy, and isn't able to be used in real-time? Data integrity and speed are incredibly important when making decisions for your company and providing good customer service.
Providing timely answers to customers or communication with your team is essential for a good work flow. But fast data doesn't mean good data. Data integrity is becoming more and more difficult. One of the reasons is a rapid increase in the number of users, making it hard to track all the ways in which the data was edited.
So let's look at some critical capabilities for data integrity and speed every organization needs.
Now that you have a general idea of what the capabilities are, let's give you more details for each one of them.
---
Master data quality
Bad data can come from sales, marketing, or engineering. According to Harvard Business Review, 47% of newly created data has at least one critical error. That's why having data quality is so important. But it's not just a one-time thing, because data is always evolving and transforming, we also need to keep up the process of improving the quality of our data.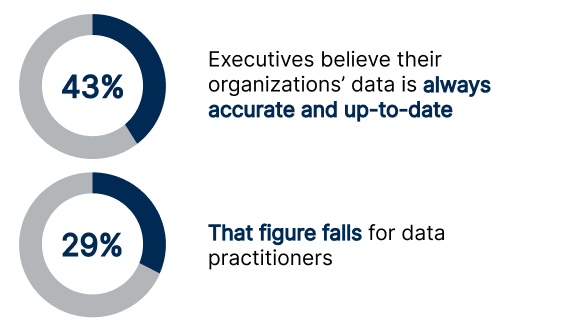 ---
Prevent shadow IT
If IT systems, applications or personal productivity tools are used without approval, it not only creates a security and compliance issue but also enables every group to create its own data silos. And because of that when companies are making important data decisions, it results in more risk than anticipated.
---
Foster data ownership
Digital transformation requires single points of access, it allows for better control and a wider audience. When working with inaccurate and soiled data it makes it hard for the users to provide value to their customers. Having a proper data management strategy is a must when embarking on a digital transformation journey.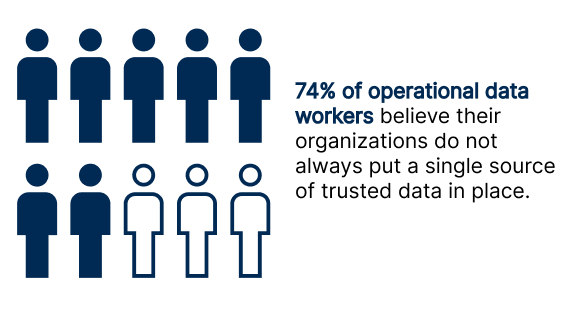 ---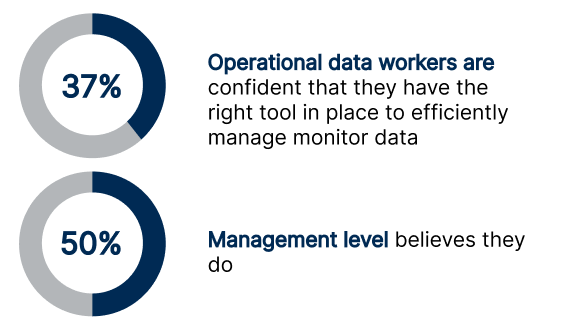 Empower organizations
Because of the rise in social networks, machine learning, and smart pattern recognition technologies data governance isn't just meant for the most skilled experts. Nowadays everyone can and should participate in data governance efforts.
---
Enforce regulatory compliance
A robust data governance program is pivotal to any data protection or compliance legislation such as HIPAA in the U.S. or GDPR in Europe. Non-compliance with GDPR could result in a fine of up to 4% of worldwide revenues. This is just one of many regulations on data assets popping up across regions and industries, forcing organizations to increase their data controls.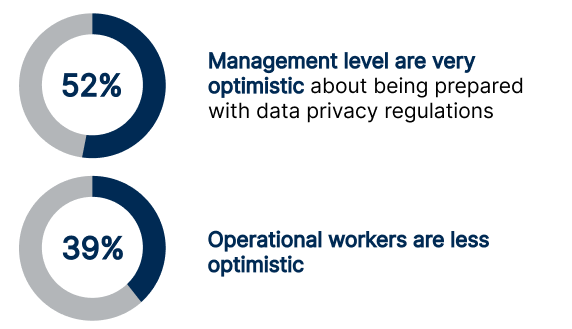 ---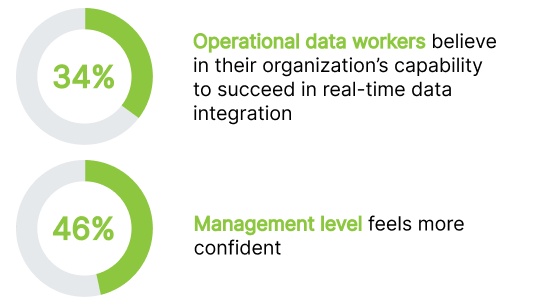 Perform real-time data integration
Quick integration of different data sources is the true measure of the success of your digital transformation. In today's day and age quickly meeting customer expectations and requirements is how you rise above the competition. Timely data accelerates change and helps your organization make faster, more reliable decisions.
---
Get instant access to data
Having good quality data doesn't help if users can even reach the data they want to use, be it it as a self-service business user or integrated into an application. And it should be available to the proper audience, at the right time, and in the right place.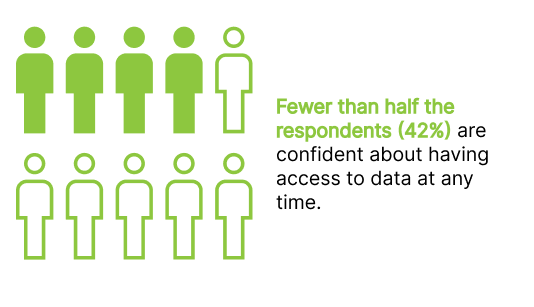 ---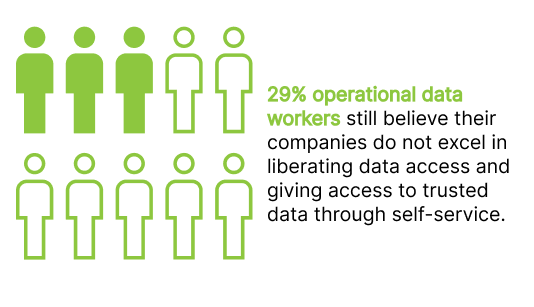 Enable access to self-service applications
If you really want to have the true value of data in your business you need to have the ability to deliver trusted data to business professionals. IDC found that only 19% of data professionals' time is spent analyzing information and achieving valuable business results. Instead, they spend 37% of their time on data preparation and 24% on data protection.
---
Perform faster root-cause analysis
For a frictionless data chain you need transparency and traceability. A business needs to know where their data comes from, where it goes and who is consuming it, that's the key to managing sensitive data and reducing risks. A modern data platform establishes an audit trail for impact analysis, data error resolution, internal control, or regulatory compliance.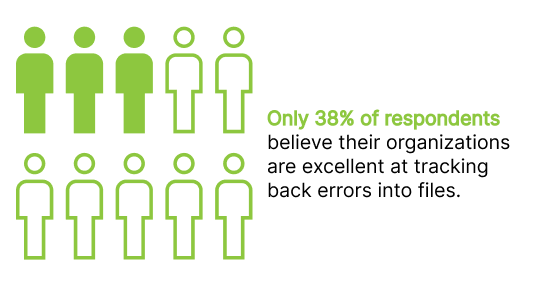 ---
Accelerate data delivery
Nowadays organizations are expected to use trusted data in everything they do as part of their customer experience. An application programming interface or API enables data to be reused in a controlled way, be it within the organization or outside of it. It allows the data to be ever-present by allowing applications and servers to easily embed it.
---
Conclusion
With everything that we have covered, it is very apparent that companies face many obstacles when trying to digitally transform. From disruptors, such as machine learning and artificial intelligence as well as the weight of GDPR or industry-specific regulations. In addition to everything we mentioned, it doesn't help that users don't trust the data they are working with, and that their perception of data trust differs considerably. But even with great data quality, data speed still comes into play. Consumers often hold companies to a very high standard, since everything is evolving so rapidly, they expect top notch speed and quality at all times. That's why making use of platforms offered by data integration and cloud management platforms is a must. Enabling data workers with instant access to data as well as empowering them with self-service applications has become critical to driving business results and growth. To make most out of a company's business, data integrity and speed should be the forerunners of every data strategy.
Similar posts
Why Data Trust & Data Quality Matter?
Can you make good decisions for your company if you don't trust the data you work with on a daily basis? Working with data you trust is more important tha...
Learn more
Trusted Customer Data With Less Effort
Quality data is the epitome of every decision in a data-driven company. During the pandemics, companies across the globe realized they face challenges in this k...
Learn more