If your company is part of an international group which operates in different countries where both IFRS and GAAP standards are in use, that probably means you need prepare financial reports in multi-GAAP. With that you will be able to report to the national regulator under local GAAP and to the group under IFRS (or vice versa) in order to be compliant to the reporting standards.

In this demo we showed you how to do that efficiently and without any unnecessary work.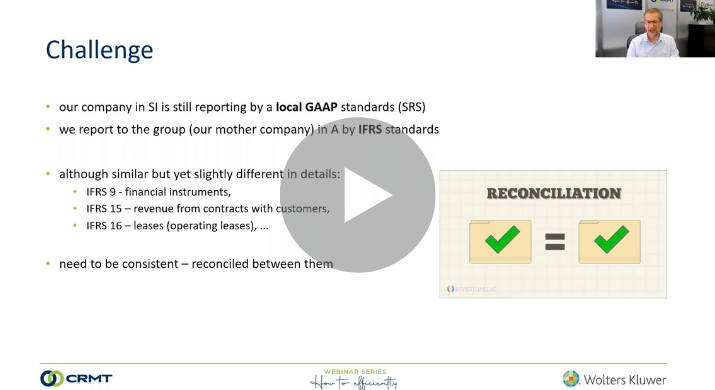 Previous & Next
Step-Down Cost Allocation in Multiple Steps
Proper cost allocation from the cost center (ie. Administration where costs incur) to a profit center (ie. Sales where profit is being generated) is an importan...
Watch Demo
Translate Foreign Currencies in Financial Reporting
Many big companies are multinational and are operating in various regions of the world that use different currencies. Therefore, they they must report in t...
Watch Demo