Welcome!
Here is the Q2 2023 edition of the CRMT Insider! Our newsletter contains highlights of the major events, blogs, and announcements all in one place.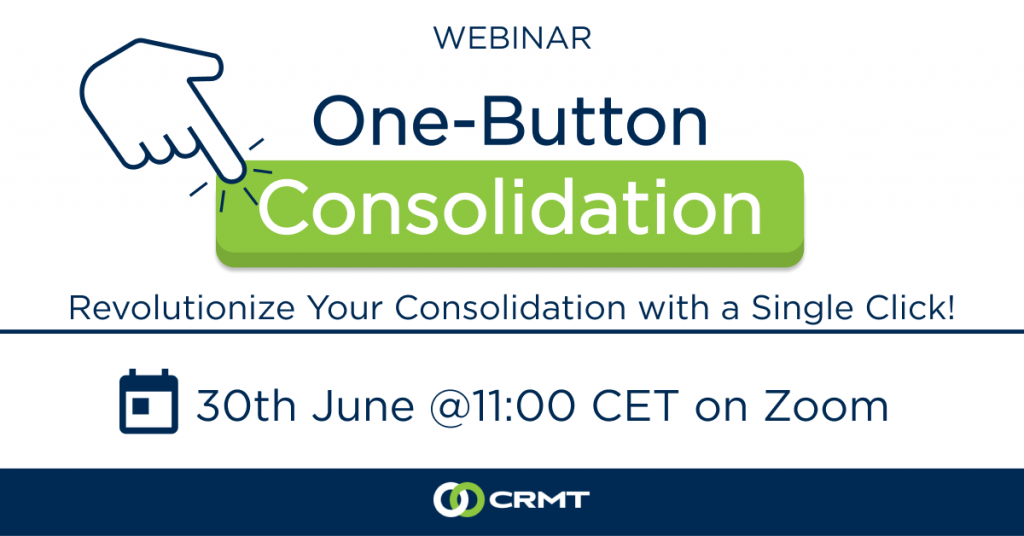 Watch the video to see the high-level live demo on this automated process that reduces manual interventions and can consolidate data from dozens of entities in just a few hours, compared to the 10 days it may take manually. With efficient data processing and reporting, one-button consolidation is a game-changer that can help businesses focus on core activities and drive growth! Watch the video!
See what interests you!
Click on a specific event, blog, or announcement!
Data Management & RPA
Corporate performance management & Regulatory Reporting
Productivity & Business Performance Applications
---
3 Secrets to Establishing Data Excellence
Discover the secrets to establishing data excellence with Talend in times of economic uncertainty. Watch our video event where we explore practical steps to deliver trusted data to everyone who needs it, without compromising control and compliance. Learn how to enforce internal data policies, comply with external regulations, and gain data trust and confidence with embedded Data quality and Talend Trustscore capabilities. Watch video.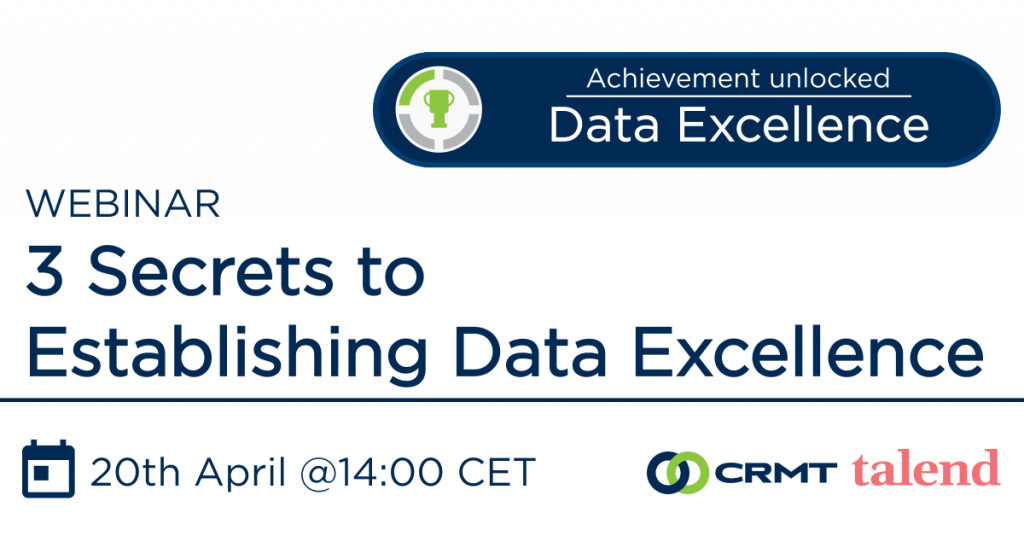 ---
Powerful Fusion: Qlik and Talend Join Forces!

Qlik and Talend have announced their merger, combining Qlik's expertise in analytics and business intelligence platforms with Talend's cloud data integration and data quality solutions. The merger aims to offer a broad set of best-in-class solutions that are modern, proven, and cloud agnostic, providing customers with trusted data for critical decision-making. With both companies' history of leadership in their respective markets, the merger is expected to create a powerful force in the data integration and analytics industry. The partnership represents a significant step towards delivering comprehensive and innovative solutions to customers worldwide. Read more.
---
BI & Analytics Day in Vienna​
Our team had an incredible time at the MicroStrategy Analytics & BI day in Vienna, we got to explore the latest functionalities of MicroStrategy ONE, the top-ranked platform for enterprise analytics by Gartner's critical capabilities. The event provided valuable insights and networking opportunities with experts from various industries.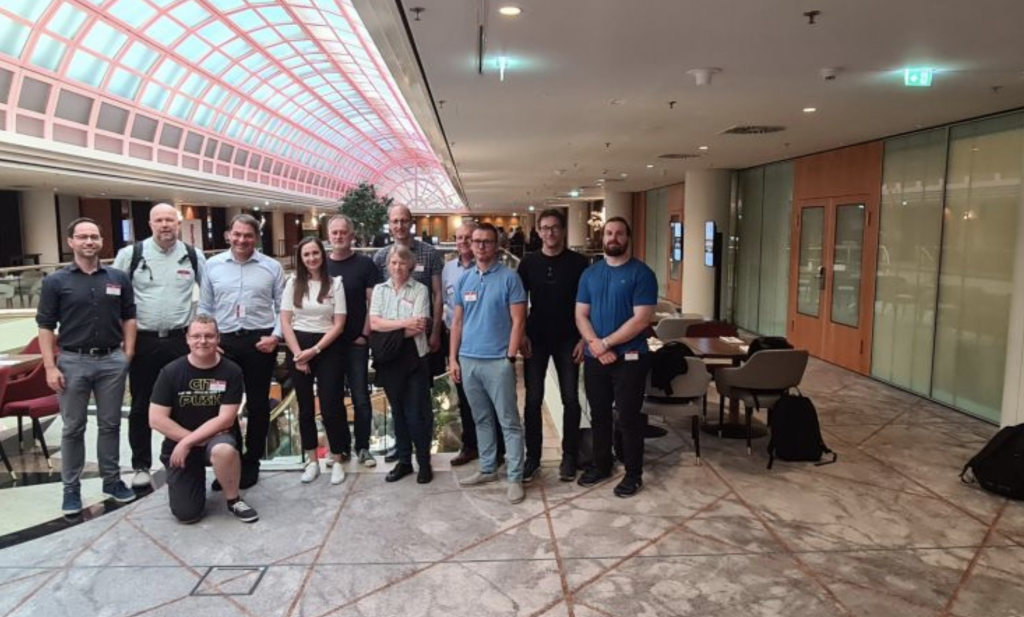 ---
MicroStrategy ONE

Introducing "MicroStrategy ONE" – a comprehensive and powerful business intelligence and analytics platform. With a unique approach of performing analytics directly on relational databases and innovative features like HyperIntelligence, the platform offers interactive visualization, augmented analytics, and AI integration. MicroStrategy's commitment to continuous improvement is reflected in its roadmap of enhancements, making it a strong choice for organizations seeking independent and advanced analytics solutions.
---
Exasol V8: Unleashing New Features and Enhanced Performance!
Exasol V8 is set to bring a range of exciting planned features. Among them are new concepts like customer managed OS deployments and database snapshots, offering greater flexibility and control. On the performance front, users can expect a new Cost Based Optimizer for joins, Zone Maps for improved filtering, and enhancements in concurrency and compile time. Additionally, Exasol V8 will introduce usability improvements, including an extended timestamp datatype and native row/column level security, making data management and security more efficient and effective for users. These planned features promise to enhance Exasol's capabilities and provide users with a more powerful and user-friendly database experience

---
Yotilla: Your Next-Gen Data Warehouse Automation Solution!

Introducing Yotilla, the next-gen Data Warehouse Automation (DWA) solution developed in partnership with Exasol. Yotilla empowers businesses to create a fully automated data warehouse based on a user-defined conceptual model. Leveraging the power of Exasol's high-performance analytics database, Yotilla utilizes metadata to generate SQL code, which is executed directly by the Exasol database, ensuring data remains secure and efficiently processed. As a SaaS solution on AWS, Yotilla seamlessly integrates with Exasol and Redshift, enabling data modeling for all layers of the data warehouse, including the Core and Data Mart. The ELT processes ensure smooth data loading through all layers, and with our robust change management system, Yotilla adapts to data model and ETL process changes, guaranteeing your data warehouse is always up-to-date and optimized.
---
Exasol: 6 Years as Overall Leader in Analytics!
Exasol, the high-performance analytics database provider, continues to excel in the industry as an Overall Leader in the Customer Experience and Vendor Credibility models for the sixth consecutive year, according to the Dresner Advisory Services Wisdom of Crowds® 2023 Analytical Data Infrastructure (ADI) Report. The company achieved a perfect recommendation score, with 100% of customers willing to recommend Exasol. Notably, Exasol received the best-in-class rating for 20 measures, including overall value, product completeness, and technical support. The report also highlights the increasing importance of data science use cases, cloud deployments, and hybrid solutions in the analytics platform market. Exasol's commitment to customer satisfaction and innovative technology positions them at the forefront of the industry.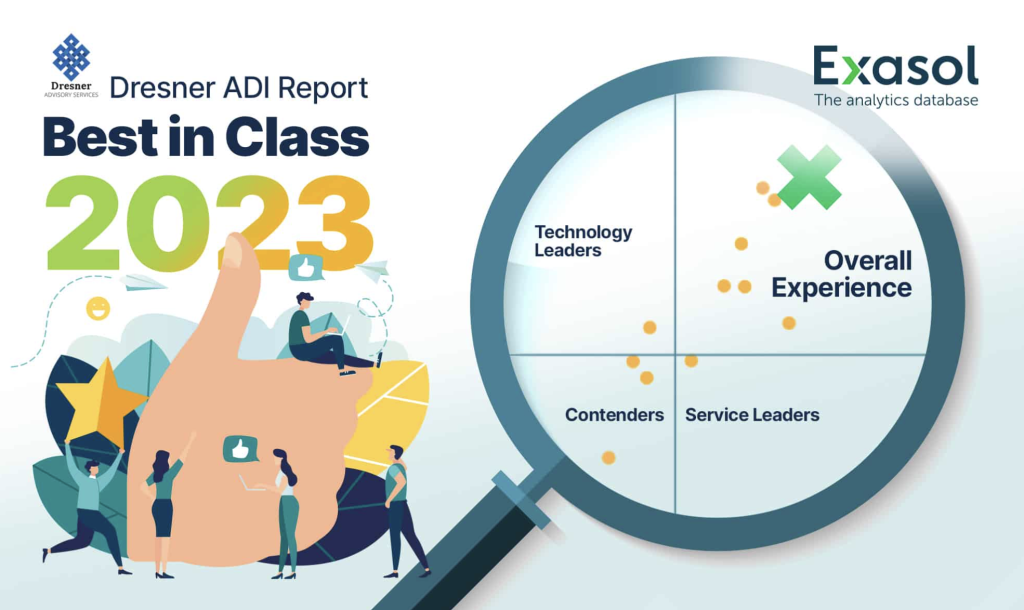 ---
CCH® Tagetik InTouch Conference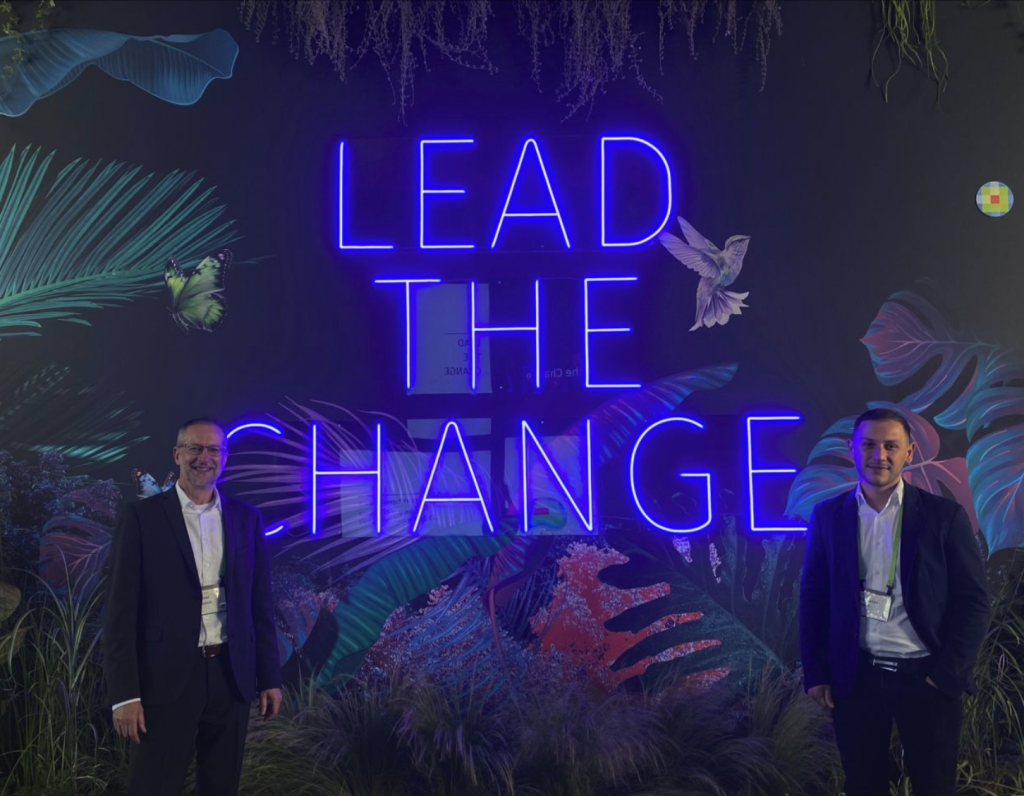 We had an amazing time at the CCH® Tagetik InTouch Conference in Lucca! The event was filled with insightful sessions and enjoyable social gatherings in stunning venues. The knowledge shared and connections made were truly inspiring and contributed to a resounding success.
---
Wolters Kluwer: Leading the Way in ESG Software Solutions!
Wolters Kluwer has received recognition as a leading global provider of ESG Software in the prestigious Green Quadrant: ESG Reporting and Data Management Software 2023 report by Verdantix. The report compares twenty prominent ESG platform vendors using a comprehensive methodology that includes live demonstrations and a detailed questionnaire. Wolters Kluwer emerged with the strongest market momentum and achieved high scores in various categories, including ESG and sustainability performance management, regulated frameworks, and data management. The company's Corporate Performance & ESG (CP & ESG) division empowers change and delivers transformative data solutions that enhance corporate responsibility, workplace safety, sustainability, and regulatory compliance. Read more.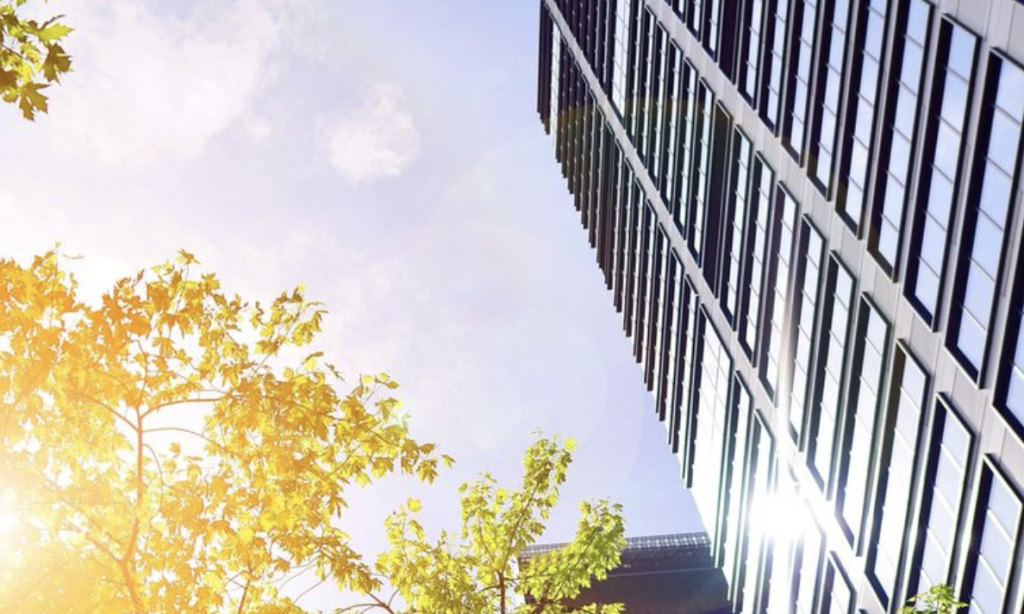 ---
Unlock the Potential of Your Sales Team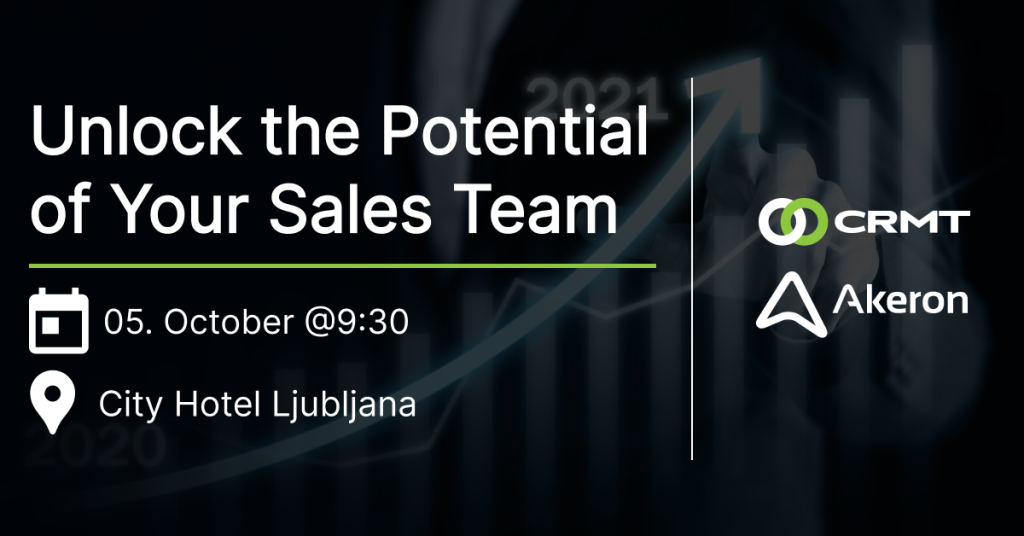 Looking to enhance your sales strategies and achieve exceptional results? Join us for an insightful event where we dive into the world of Sales Performance Management (SPM) and address common challenges faced by organizations. Discover innovative solutions to streamline processes, align goals, and leverage data-driven insights for optimized sales performance. Don't miss this opportunity to unlock your sales force's potential and drive business growth! Register now to secure your spot. Register here.